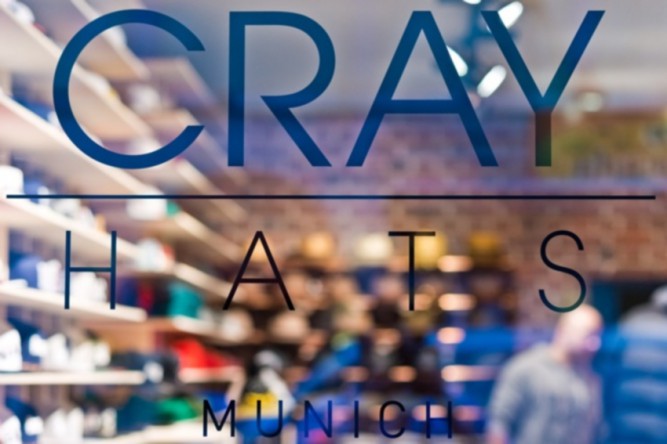 Am vergangen Samstag eröffnete der erfolgreiche Onlinehändler und Kappenspezialist CRAY HATS sein erstes stationäres Ladengeschäft Im Münchner Radlsteg 2. Der speziell entwickelte Ladenbau des CRAY HATS STORE präsentiert auf nur 18 Quadratmetern Grundfläche eine große Cap-Wand und bietet dabei eine Auswahl von über 500 unterschiedlichen Produkten. Mit dem CRAY HATS STORE eröffnete der erfolgreiche Online Headwear Spezialist am 08. März 2014 seine erste stationäre Filiale in Münchens Zentrum, Radlsteg 2 und ergänzt  die Storelandschaft der Stadt dadurch um ein echtes Einkaufs – Highlight für Liebhaber von Kopfbedeckungen. Als erster Spezialist für Hats und Caps im Streetwear – Bereich schließt CRAY HATS eine Lücke und Schenkt diesem wichtigen und heute unverzichtbaren Bestandteil unseres Kleiderschrankes die verdiente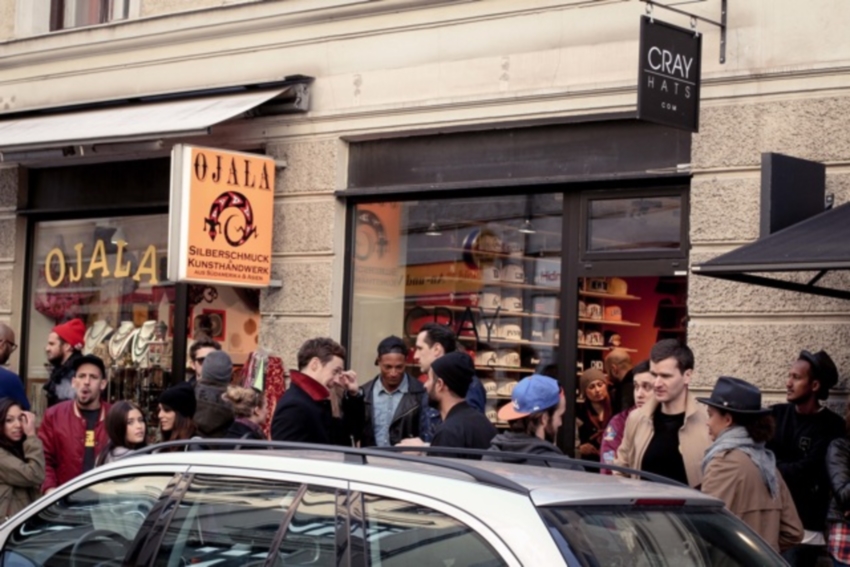 Aufmerksamkeit. Neben einer gezielten Markenauswahl von auf Kappen und Hüte spezialisierter Brands wie New Era, Beastin, HUF, Acapulco Gold, Brixton, Mitchel & Ness sowie Cayler & Sons, Diamond, Pigalle, Official, The Dopest Closet, Starter, Dopescale, Lobster & Lemonade und King Apparel bietet der Store auch einen exklusiven Customizing Service an.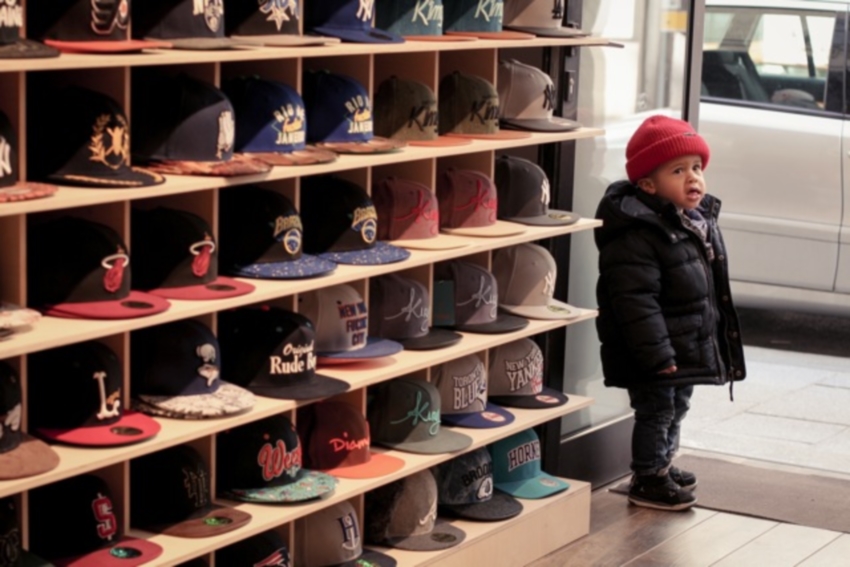 Hierbei können Kunden selbst kreativ werden und ihre Caps besticken oder mit verschiedenen Stoffen und hochwertigem Leder überziehen lassen. Der speziell entwickelte Ladenbau birgt die größte Cap – Wand Europas auf eine Ladengröße von nur 18 Quadratmetern und bietet Platz für eine Auswahl von über 500 Produkten. Hinter dem Projekt steht Roberto Aufiro, der außerdem eine erfolgreiche Münchener Logistikfirmabetreibt. Der ehemalige Basketballprofi und stolzer Vater zweier Söhne hat in seiner achtjährigen Karriere als Head of Retail bei KICKZ bereits eine Vielzahl von Stores eröffnet und nutz seine Expertise, um sich den langgehegten Traum des eigenen Ladens zu erfüllen. Das Storemanagement wird Joe Zuber übernehmen, der vom Premium Sneaker Spezialisten "Soulfoot" in Konstanz kommt. Der CRAY HATS STORE öffnet am 08. März um 14Uhr erstmals seine Pforten und lädt zum offiziellen Store Opening ein. Künftig kann dann täglich von Montag bis Samstag zwischen 11.00 – 19.00 Uhr geshoppt werden.