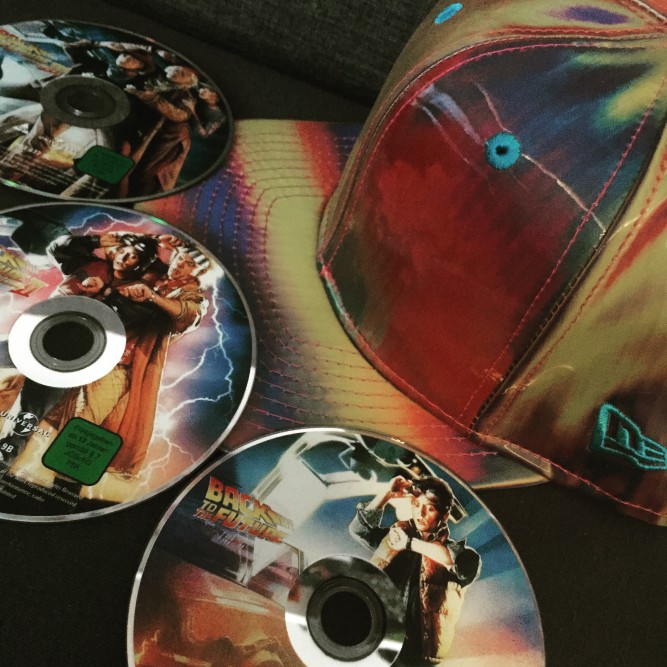 Wie viele andere auch habe ich mich auf die Jagd nach einem der Back to the Future x New Era Snapbacks gemacht und habe mich zur Sicherheit darauf eingelassen, in zwei verschiedenen Shops zu bestellen. Da wir von dem einen oder anderen wissen, dass es genau so ist, wollte ich euch auch an meinen Erfahrungen teilhaben lassen.
Erste Bestellung: 31.10.2015 um 10:29 Uhr bei Blue-Tomato.
Erhalt der Bestellbestätigung: Sobald wir Neuigkeiten zu deiner aktuellen Bestellung haben oder wenn deine Bestellung versendet wird, wirst du via E-Mail von uns benachrichtigt. Es kann vorkommen, dass unsere E-Mails in deinem Spam-Ordner landen. Bitte kontrolliere auch diesen oder füge Blue Tomato zu deinen Kontakten hinzu.
Soweit so gut dachte ich! Per Pay Pal gezahlt, Bestellbestätigung! Alles super! Allerdings haben wir heute den 6.11 und ich habe noch nichts von Blue-Tomato gehört, geschweige denn mein bestelltes und bezahltes Cap erhalten.
Ziemlich uncool und ich bin ehrlichgesagt entäuscht und habe das gleiche Feedback auch von anderen Leuten aus der Community mitbekommen.
Zweite Bestellung: 02.11.2015 um 18:27 Uhr bei Iced-Out.
Kurz darauf habe ich eine Bestellbestätigung erhalten am Mittwoch um 17:45 bekam ich dann eine Amazon Bestellbestätigung. In der Mail gab es einen DHL Tracking Code und am Donnerstag kam dann auch das Paket. Alles im allen eine Solide Abwicklung, das Cap war gut verpackt und ich war immer im Bilde, ob meine Bestellung ordnungsgemäß durchgeführt wurde. Die Lieferzeit geht auch in Ordnung und der Versand war kostenlos. Von daher bin ich sehr zufrieden.
Wir haben hier also zwei komplett unterschiedliche Abläufe für den eigentlich gleichen Vorgang. Daumen hoch für Iced-Out 🙂
Ich hoffe das alle von euch ihr Cap bekommen haben oder zumindest ihr Geld zurück… Sollte ich meins von Blue-Tomato noch bekommen, könnt ihr es bei mir zum Selbstkostenpreis erhalten.