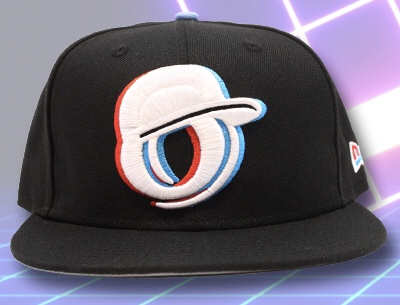 Adam von Over your Head hat uns kurz vor seinem heutigen Release ein paar exklusive Eindrücke zu sich und der Entstehungsgeschichte seiner Brand zukommen lassen, welche wir hier 1:1 und unverfälscht mit euch teilen.
"I've been collecting New Era 59/Fifties since I was 10 years old and amassed a collection of over 800 fitted hats. In 2017 I decided to turn my passion into the brand Over Your Head and have been releasing hats ever since. Most of my designs are inspired by Canadian culture.
The Blue Bird is a collaboration between Over Your Head and Vancouver British Columbia based artist KC Hall (IG @_KC_hall_art) and blends East and West. The design is a formline interpretation of a blue jay and the cap shares its color way with Toronto's baseball team. All Blue Bird orders will ship with an Over Your Head cap cleaning brush.
The 3D Big Logo is a throwback to the first 3D movies and magazines that always came with a pair of red and blue lensed glasses. It features the raised Over Your Head logo with red and blue accents. All Big Logo 3D orders ship with a pair of Over Your Head sunglasses.
Both of these hats will be released Wednesday August 7th at noon eastern standard time (EST) – anyone who cops both can use the BIGBIRD promo code for $10 off their order. Available only at
www.overyourhead.ca
"