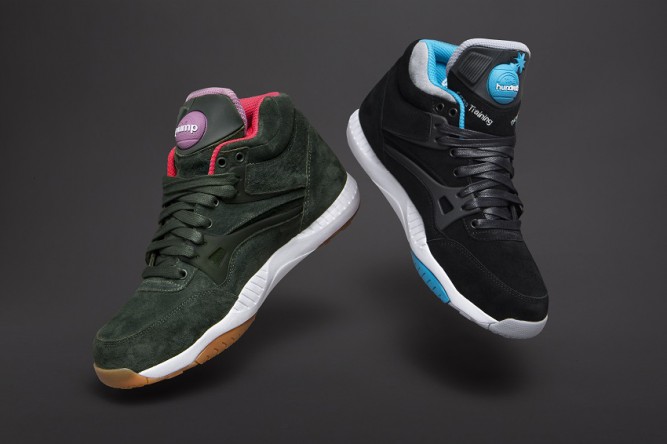 Gemeinsam mit dem Streetwear-Giganten The Hundreds aus L.A. bringt Reebok für Herbst/Winter 2014 eine Pump "Coldwaters" Kollektion heraus. Im Mittelpunkt steht das Pump AXT Modell in zwei verschiedenen Colorways: schwarz/blau und grün/pink mit Dual-Branding und "The Pump"-Halbkugel als kleine Bombe an der Zunge des linken Schuhs als cooler Hingucker. Matte Zierelemente, speziell bedruckte Einlegesohlen und Logo-Akzente an Obermaterial und Schnürsenkeln runden den stylishen Look ab.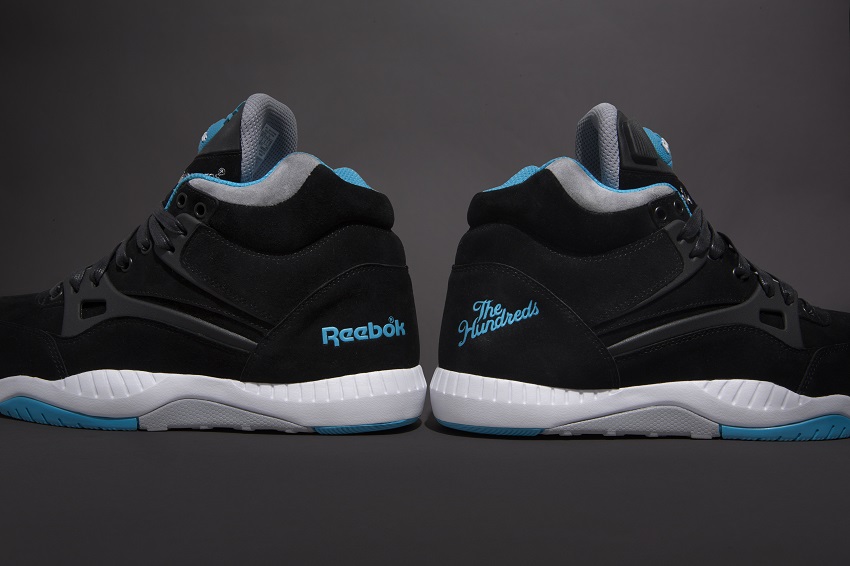 Die Inspiration zur The Hundreds x Reebok Classic Pump Kollektion lieferte eine Erfahrung von Bobby Hundred, die er als Jugendlicher mit dem Schuh machte. Seine cooleren Klassenkameraden trugen alle den nicht so klobigen AXT. Deshalb bat Bobby Hundred seine Mutter, ihm auch ein Paar zu kaufen, wozu sie sich jedoch nicht überreden ließ. Hundreds Begeisterung für den Pump blieb trotzdem bis heute bestehen und jetzt hat er mit dem "Coldwaters" Pack seinen eigenen kreiert "für alle, die als Kind von ihrer Mutter keinen Pump bekommen haben".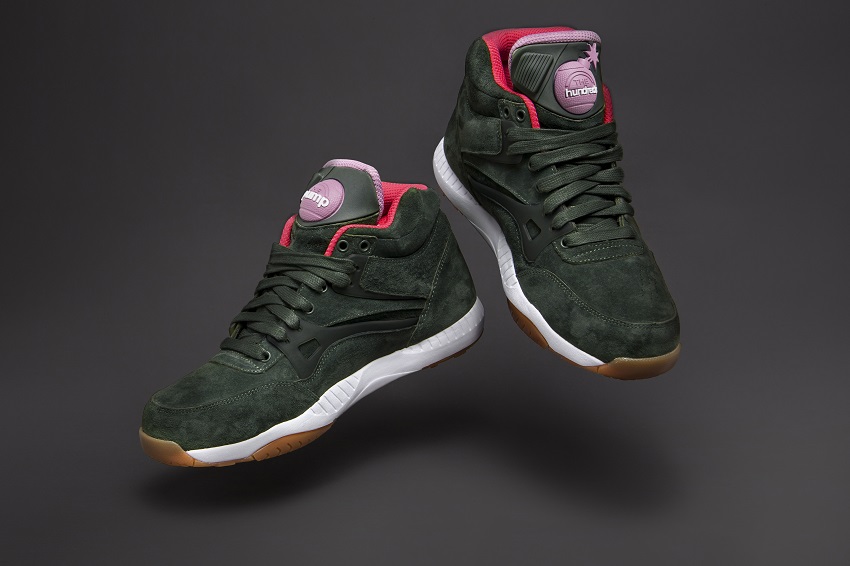 Die The Hundreds x Reebok Classic Pump Kollaboration wird ab 28. November in The Hundreds Flagship Stores sowie ab 6. Dezember bei ausgewählten Reebok Händlern weltweit erhältlich sein, darunter auch Afew, The Good Will Out, Solebox und Titolo
Mir persönlich hätte es gut gefallen, wenn die Adam Bomb von The Hundreds etwas besser zur Geltung gekommen wäre, aber grundsätzlich habt ihr hier die Chance auf zwei echt schicke paar Pumps von Reebok.