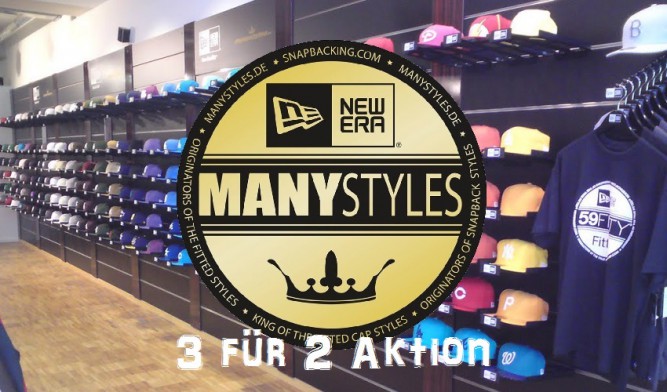 Nach der 3 für 2 Aktion von Manystyles in der Filaile im Schulterblatt, hat sich der Shop auch was für die große Fangemeinschaft im ganzen Land ausgedacht und hat das ganze nun auch für die Online-Shop an den Start gebracht. Wie geht das ganze nun von statten? Also… das günstige Cap wird euch nicht automaitsch abgezogen!
Gebt einfach im Shop entsprechende Bestellung auf plus 3.90€ Porto.
Dann überweisen die günstigste ist umsonst.
Auch über PayPal möglich (Differenz wird dann wird dann zurück überwiesen).
Nur wenige Caps sind von der Aktion ausgeschlossen, welche genau ist leider noch nicht ganz klar. Auf jeden Fall sind die neusten Modelle ausgeschlossen, darunter das "The Guardians of the Galaxy" Fitted von New Era und eventuell neu eintreffende Caps.
Wichtig ist! Hinterlasst das Kommentar FB 3für2.
Auch die Länge der Aktion ist noch unbekannt! Also lieber nicht zögern. 😉