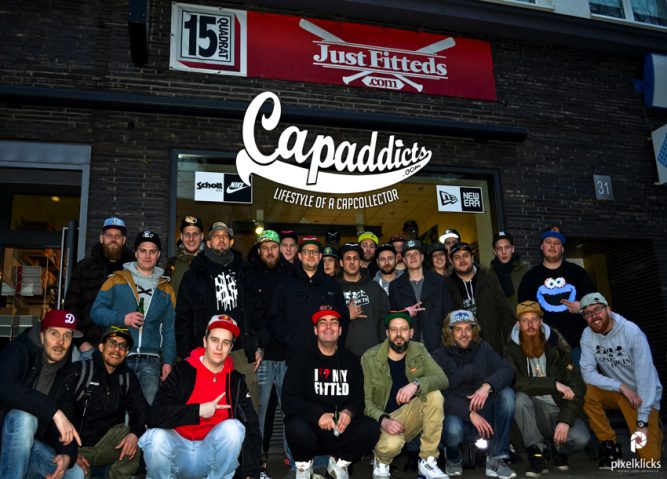 Am vergangenen Wochenende war es soweit und zum vierten mal haben wir ein Capsammlertreffen ausgerichtet. Das vierte Treffen fand genau wie das erste Treffen im Sommer 2015 auch in Hamburg statt. Auch dieses mal durften wir wieder Sammler aus ganz Deutschland, aber auch aus den Niederlanden und sogar aus Italien begrüßen. Ich fühle mich sehr geehrt, dass Gleichgesinnte die langen Wege auf sich nehmen um miteinander in den Austausch zu gehen, ein Bierchen miteinander zu trinken, Caps zu kaufen und zu feiern. Dank Justfitteds und Pixelklicks waren wir am Freitagabend auf der Gästeliste im Übel und Gefährlich für die Old To The New – A Journey Through The History Of Rap Music – Party. Einige von uns haben dort schon heftig gefeiert, was uns aber nicht daran gehindert hat zum Startschuss am Samstag um 12 Uhr bei Justfitteds auf der Matte zu stehen. Dort begrüßte man die Gäste mit kühlem Heinecken und vielen tollen Caps.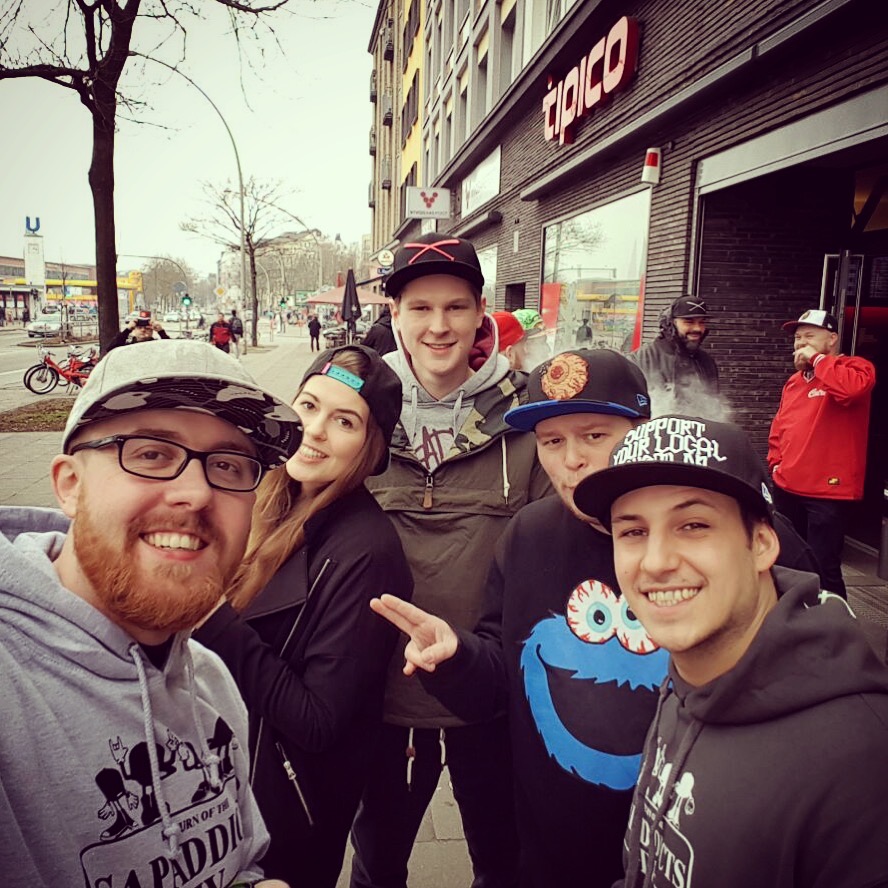 Der ein oder andere hatte sogar noch das Glück, eins der kürzlich eingetroffenen In-Store Exklusives zu bekommen und außerdem konnte man sich kostenlos die Caps mit dem Stick "Capaddicts – HH 2017 JF" besticken lassen und Caps zum Angebotspreis kaufen. Nach unserem Besuch bei Justfitteds teilte sich die Crew auf um etwas essen zu gehen und einige von uns besuchten dann noch den Glory Hole Sneaker Shop (danke fürs stellen der Heritage Boxen fürs spätere Bingo) und Manystyles (hier reagierte man zwar nicht auf unsere Mails, aber es gab für den einen oder anderen etwas Rabatt).
Im Anschluss haben wir uns dann geschlossen zu unserer guten Freundin Inga von Kopf & Kragen aus der Stangestraße in Altona begeben, denn dort sollte wie auch beim ersten Treffen wieder eine Bingo-Runde stattfinden. Für die Preise möchte ich noch ein mal ganz besonders bei Aight Evolution, New Era Europe, Kopf & Kragen und Glory Hole bedanken. Trotz der vielen Teilnehmer konnten wir es dank der Großzügigkeit gewährleisten, dass jeder Teilnehmer einen Preis mit nach Hause nehmen durfte. Nach dem Bingo war die Veranstaltung dann offiziell zu Ende, was uns nicht darum hinderte noch in kleineren Runden etwas zu unternehmen und den Tag ausklingen zu lassen.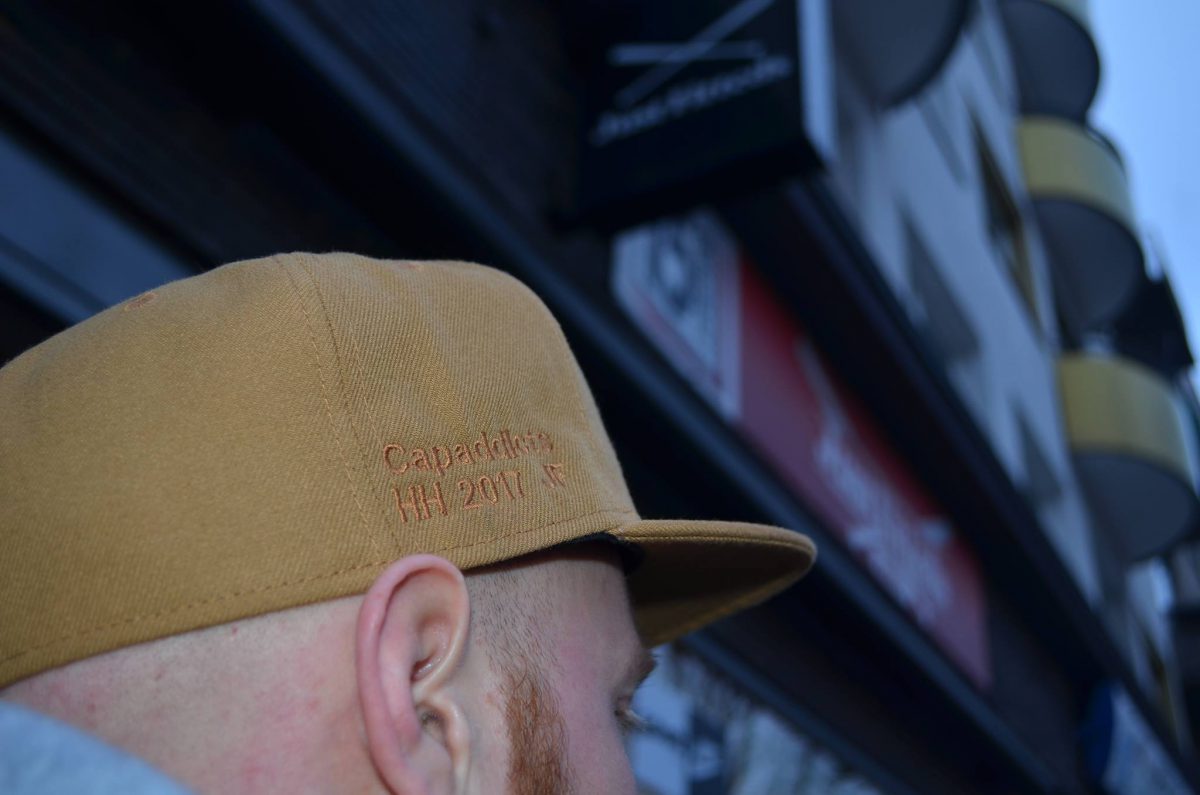 Es war super mit euch Leute und ich freue mich sehr, dass wir auch dieses mal wieder eine schöne Runde mit euch zusammenbekommen haben. Es war toll, aber auch echt anstrengend haha 😀
Im Sommer soll dann im Juli Treffen Nummer 5 stattfinden, es gibt aber noch keine genaueren Infos dazu. Einige Leute wünschen sich ein Treffen im Süden, diesem Wunsch möchte ich gerne nachkommen 🙂 Außerdem ist aber schon seit längerem auch ein Treffen im Ausland im Gespräch. Dafür bietet sich zum Beispiel London an. Aber wir haben ja noch etwas Zeit.