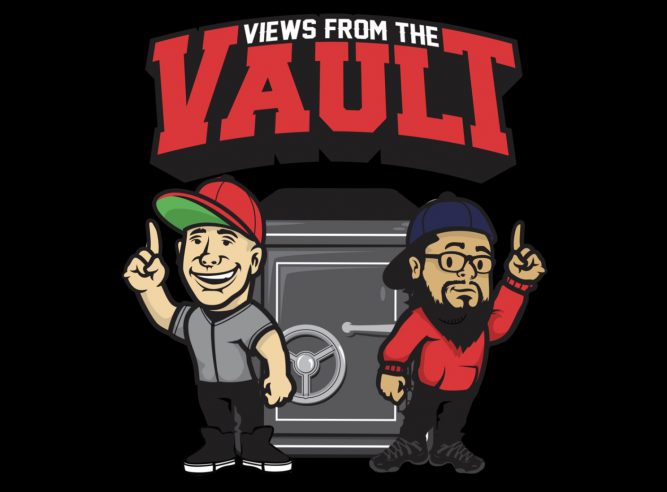 In Zeiten von Corona werden die Leute erfinderisch und so wurden in dieser Zeit weltweit neue Formate geschaffen um sich auszudrücken, mitzuteilen und auch in schwierigen Zeiten zu verbinden. Eines dieser Formate ist der YouTube Chanel "Views from the Vault".
Views from the Vault hat wöchentlich zwei Live Ausstrahlungen, diese finden jeweils am Mittwoch und Samstag statt.
Das Mittwochsprogramm läuft unter dem Motto "This Week with Caps" und zeigt weltweite Releases, Gutscheine, Aktionen und Events (aktuell eher schwieriger). Außerdem zeigen euch die beiden Hosts Pierre Morin und Leon Chen, welche neuen Caps in der Woche zu der privaten Sammlung dazu gekommen sind.
Der unter dem Titel "Cap Banter" ausgestrahlte Stream am Samstag bietet auch die aus der Facebook Gruppe (New Era 5950 Fitted Hat Society) bekannten Cap Battles bei denen Teilnehmer aus der ganzen Welt mit ihren Caps gegeneinander antreten und die Crowd und Hosts Voten wer den Sieg holt, sowieso Diskussionen zu Cap relevanten Themen und Konzepten.
Außerdem plant das Format weiterhin Designer und Shops mit einzubinden. So gab es zum Beispiel schon einen erstmaligen Blick auf neue Designs in der Show. Dort werden sowohl zukünftige als auch vergangene Releases thematisieret.