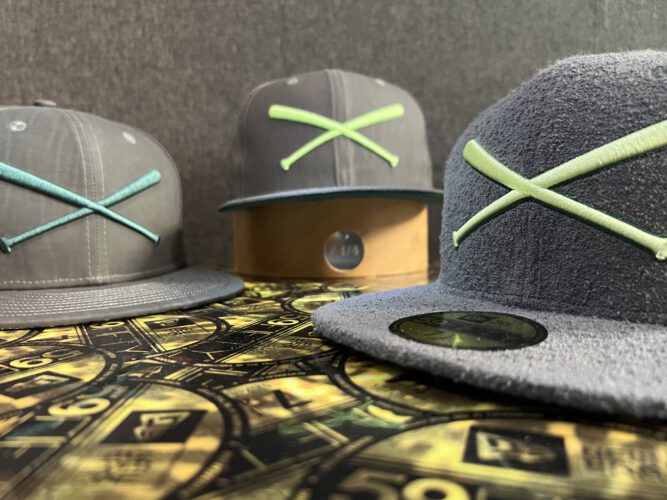 Willkommen zur ersten Ausgabe von Capaddicts: behind the cap, einer neuen Beitragsreihe in der die Entwicklung und Story hinter verschiedenen Caps beleuchtet wird. Nicht immer werden veröffentliche Caps im ersten Anlauf so designed, wie sie dann auch später released werden. Manchmal gibt es Änderungen von Seiten New Eras, manchmal kommt es live nicht so wie gedacht, und und und…
Bei Justfitteds gab es in den letzten Jahren für die Mitarbeiter eigens entworfene Geburtstagscaps, die dann wenn möglich am jeweiligen Geburtstag ihren Verkaufsstart haben. In diesem Beitrag geht es um den Weg und die Inspiration zum Geburtstagscap 2020 von Christian (21. November), dem Eigentümer von Justfitteds Berlin.
Christian verkauft seit über 30 Jahren Klamotten, Caps, Kangol Buckets und mehr und er hatte Bock auf ein Cap aus Frottee, so wie es auch die klassischen Kangol Buckets sind. Farbliche Inspiration gab es hierbei anfangs beim Jordan 6 – Brazil (gesprenkelte Midsole).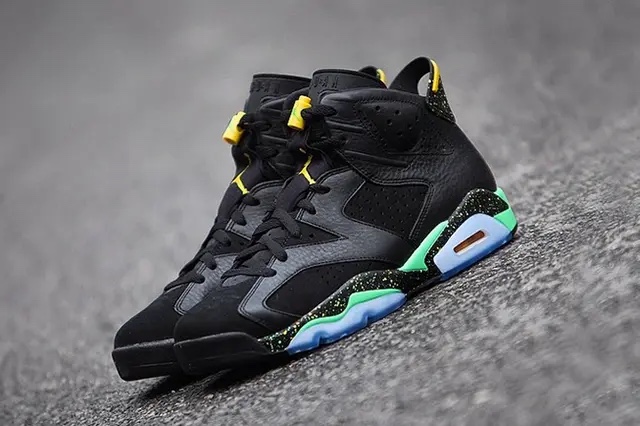 Als das Sample dann kam, fanden wir es zwar cool, waren uns aber nicht sicher was das Material angeht und änderten das Design noch mal grundlegend und verwendeten dafür ein Material, dass es zuvor noch nie auf einem Fitted gab. Heatreactive, ein Material, das bei Wärme die Farbe von Graphite und Hellgrau wechselt.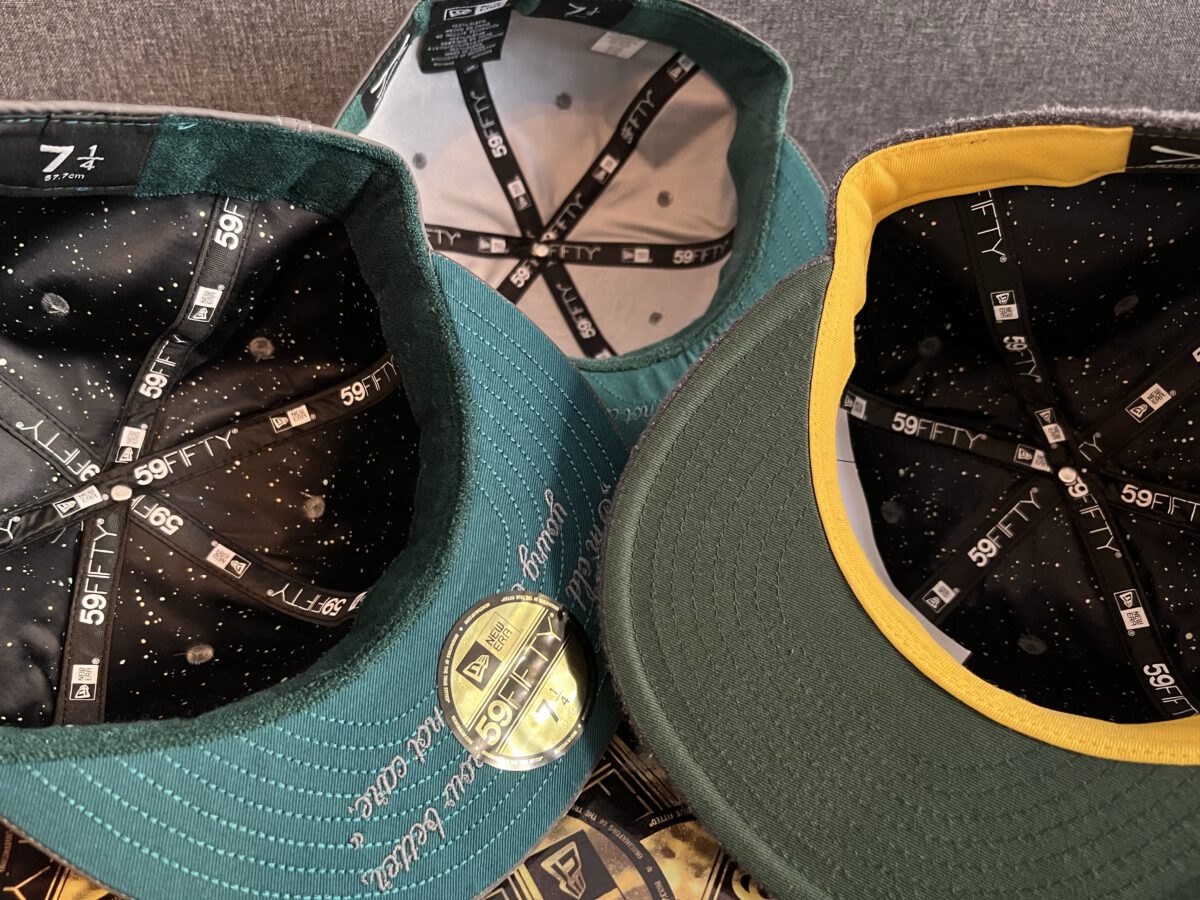 Beim Undervisor Stick "I'm old enough to do better, young enough to not care" gab es Lange Probleme, bis dieser vom sogenannten Legal Departement von New Era freigegeben wurde. Das Legal Department ist unter anderem dafür zuständig, zu checken ob es keine Copyright Verletzungen oder ähnliches bei einem Design gibt.
Plötzlich war es ein komplett neues Cap, denn ungewollt wurde auch die Farbe der Keule komplett geändert und der Stick auf dem UV nicht wie gewollt Ton in Ton (auch die Wölbung der Schrift wurde nicht wie gewollt umgesetzt).
Es wurden also die Farbe der Keulen, des UV Sticks (inklusive Wölbung) und das Satin Inlay geändert bis das Cap dann final kurz vor dem Geburtstag von Christian ausgeliefert wurde. Alles in allem dauerte der ganze Prozess inklusive Erstellung der sogenannten Mock-Up Datei, Freigabe der Datei, Lieferung des ersten Samples, weiteren Änderungen und Freigaben fast ein 3/4 Jahr.
Aufgrund des Innenfutters wurde das Cap ziemlich dick und Warm und der Heat Reactive Effekt trat beim tragen nicht ein. Außerdem war die Auslösung des gesprenkelten Designs nicht so wie gewollt.
Während es für New Era sehr viel Arbeit ist solche Änderungen umzusetzen und auch der Shop selbst Zeit investieren muss, freue ich als Sammler mich immer sehr, wenn ich Samples wie diese meiner Sammlung hinzufügen kann und euch damit einen kleinen Einblick gewähren kann.

Hier noch mal den eigentlichen Release im Detail.