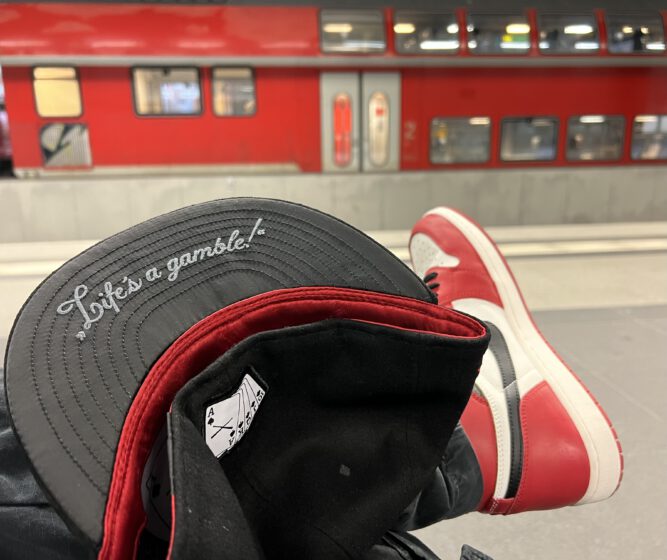 Der Weg zum beliebten Poker Design von Justfitteds war ein langer und umständlicher voller kleiner Rückschläge.
Ursprünglich sollte das Cap mehr Details haben als der eigentliche Release dann hatte.
In dieser Ausgabe von Behind the Cap werdet ihr einen Einblick in verlorene Details und die Gründe dafür erhalten.
Outlines mit Colorfading
Für die Outlines der Crossed Bats wollte man ein gesticktes Colorfading, also einen Farverlauf in verschiedenen Rottönen. Dies konnte aber nicht so umgesetzt werden wie es erhofft wurde, daher wurde der Gedanke nach zwei Anläufen wieder verworfen.
2. Material Mix
Es war ein Materialmix aus Wolle (hinteren 4 Panels), Suede (Frontpanels und Schirmoberseite) und Satin (UV) geplant. Life konnte das ganze dann aber bei der Krone nicht überzeugen.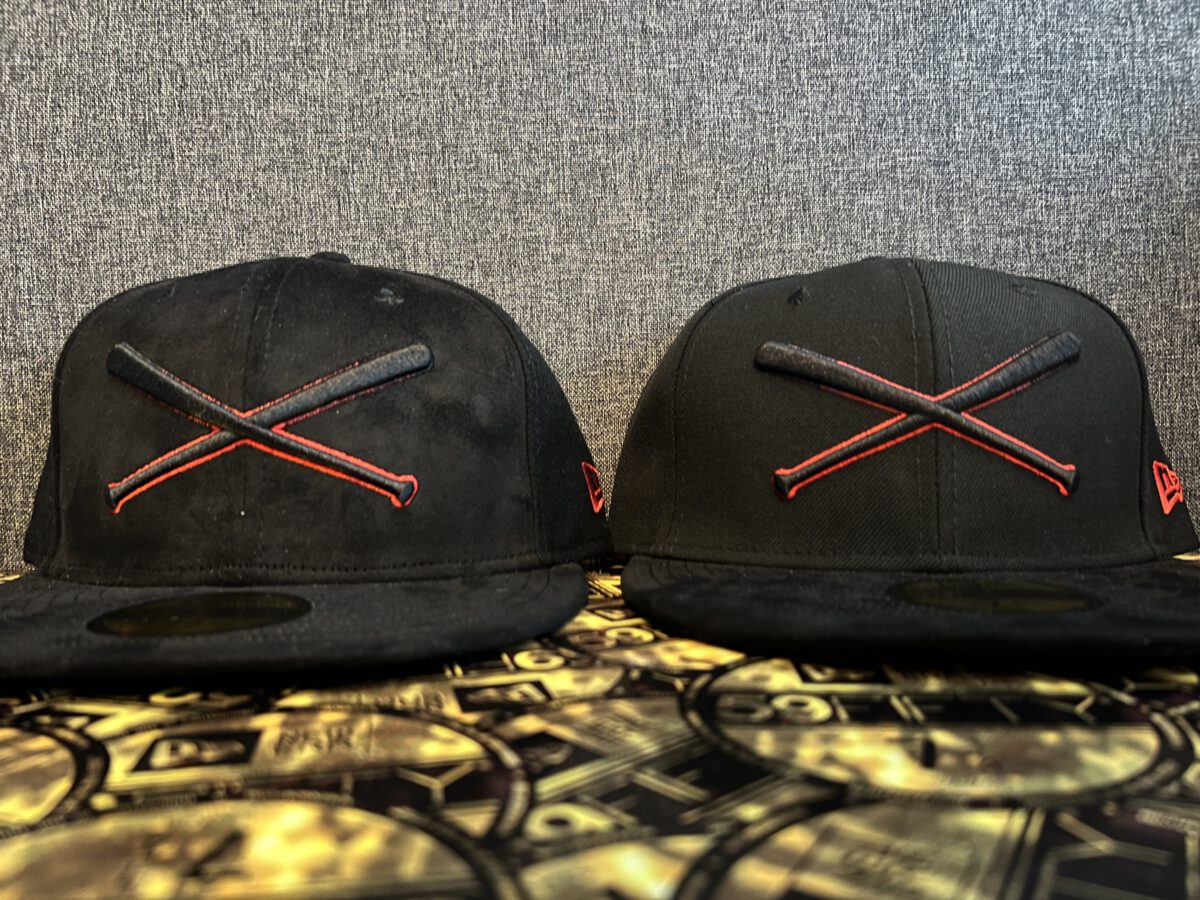 3. "Life's a gamble!"
Passend zum Thema Poker hatte man Bock auf eine Schirmunterseite mit dem Stick "Life's a gamble!", dieser wurde aber nachträglich von New Era nicht freigegeben, das es markenrechtliche Probleme geben könnte. Daher musste auch das geändert werden.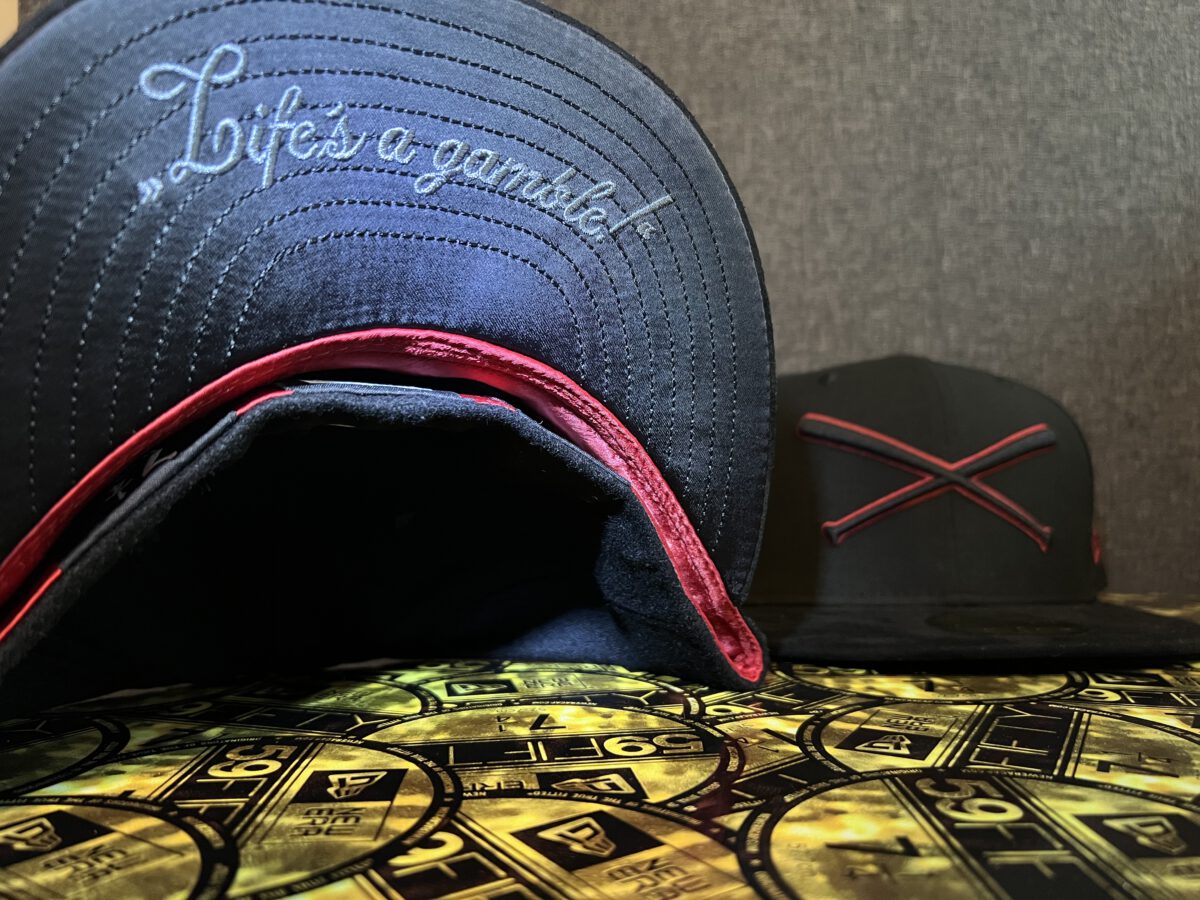 4. Road to success is… (under construction)
Als Alternative zu "Life's a gamble!" hatte man sich nun überlegt auf die Schirmunterseite "Road to success is…" und auf das Sweatband "under construction" zu sticken. Daher verpasste man dem Sweatband auch ein Design das an ein Absperrungsband angelehnt ist. Allerdings gab es hier erneut Markenrechte die bei "Under Construction" verletzt wurden. Dementsprechend machte nun auch der UV Stick keinen Sinn mehr und wurde verworfen.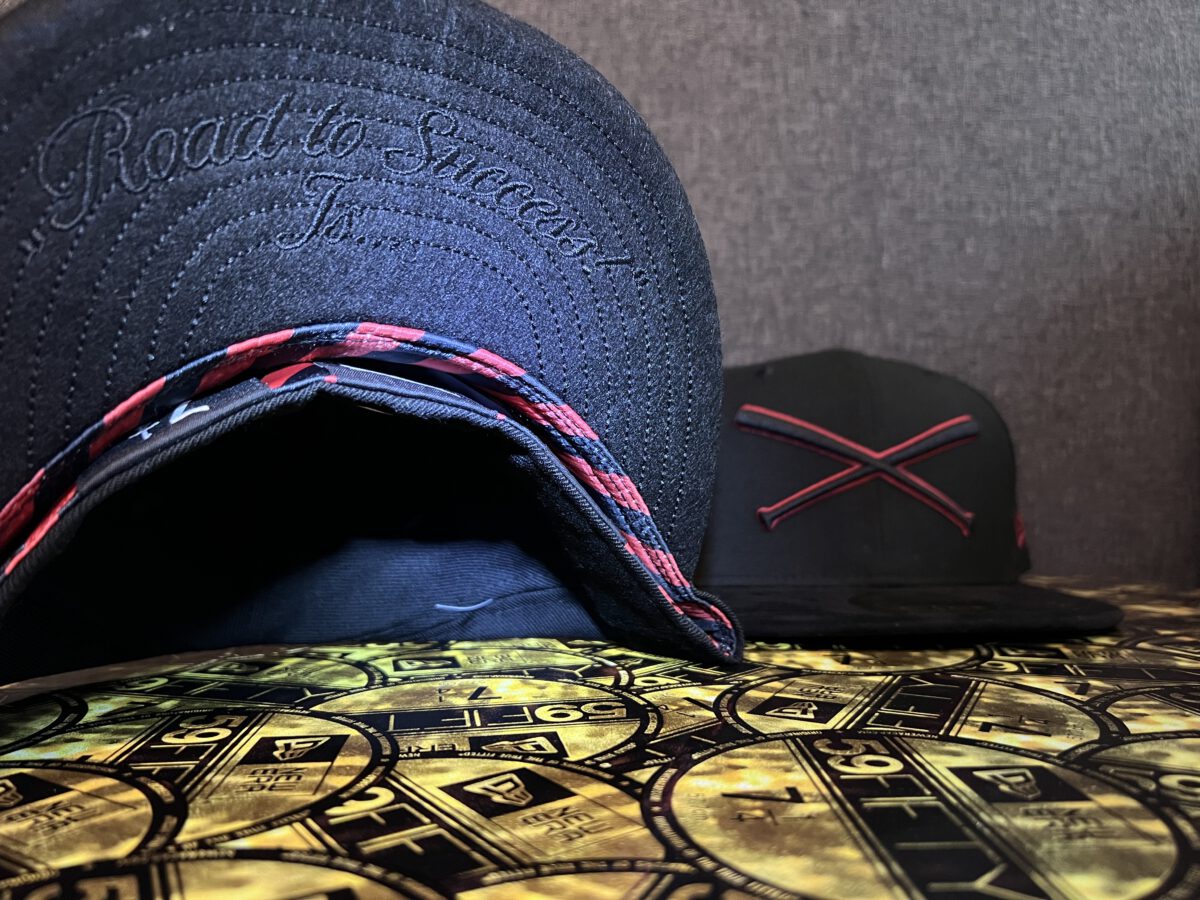 5. Wechsel von Rot auf Cardinal
Deprimiert davon das man jetzt schon zwei Muster bat anfertigen lassen die nicht überzeugten oder so nicht gemacht werden durften, hielt man das Cap nun deutlich schlichter und wechselte außerdem von Details in rot auf Cardinal. Es gab schon diverse schwarz rote Crossed Bats und auch welche mit roten Outlines (auch wenn sie 3D waren), daher der Farbwechsel und der Verzicht auf das Fading.