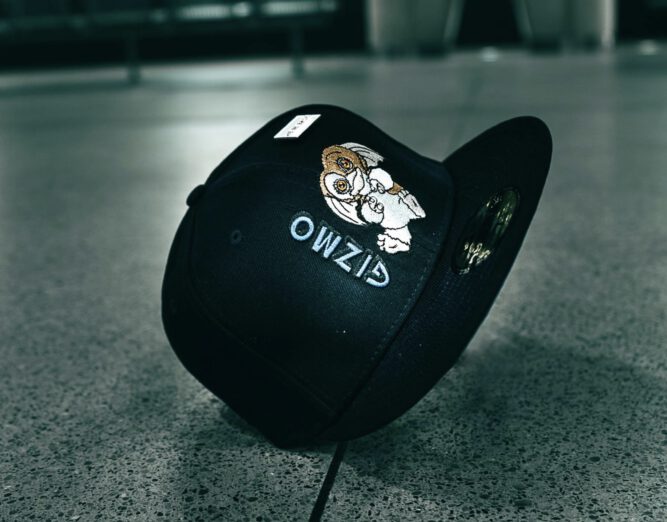 Diesen Monat startet die Serie Gremlins: Secrets of the Mogwai und Capspin liefert passend dazu ein limitiertes 59FIFTY Cap in schwarz mit Gizmo Stick auf der Front. Das Bild zeigt und einen Flachstick und dem Foto nach, wird es sich bei dem Material wohl um Cotton handeln.
Wir sind gespannt auf weitere Fotos. Da kann ruhig noch etwas mehr kommen, aber ich begrüße es schon mal sehr, dass hier etwas eigenes kommt. Das letzte mir bekannte Capspin Comic Exclusive findet ihr hier.
Update: es gibt Satin Inlay und eine geile Schirmunterseite!